The original bus and vehicle wrap company.
We are the original Bus & Vehicle wrap company with extensive outdoor marketing and branding expertise since 1993. The Graphics Department is your one-stop place for custom designed vinyl graphics, and installation nationwide. When a branding strategy is executed correctly through the use of full color graphics, you reinforce your brand, products and services. It's crucial to be consistent with your visual identity and messaging to maximize your return on investment. At the same time, the message has to be clear, visually appealing and positioned in the right places on your vehicle, your business location and your website. Our design team will help you maximize your branding efforts. For your customers who are ready to purchase your products or services, properly executed branding and marketing establishes your business as a viable purchase option. For future consumers who are not yet ready, it builds brand awareness.
We produce high quality and cost-effective vehicle wraps for any car, truck, van, trailer or bus.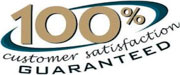 LEARN MORE